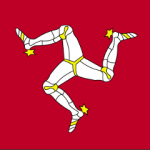 There are two events taking place on the Isle of Man next month.
Firstly, on Friday evening 5 October, Rushen Round Table 1072 is hosting the Area Meeting, which will be held at HQ Bar, 1 Empire Terrace, Douglas, IM2 4LE.
The meeting and meal will be starting at 7pm, then it'll be out on the streets of Douglas for something that Tablers do very well: drinking ale!
This is, however, only half of the story. The following evening, Rushen Round Table are celebrating their 40th Charter with a '70s theme. Full details are available on Rushen Round Table's website at rushen1072.org.uk.