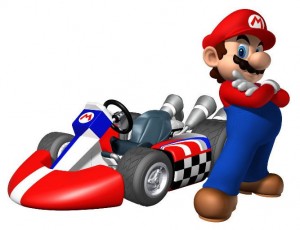 Friends & Fellow Tabler's
A fantastic adrenaline filled evening of Go Karting has been pre booked at the 3 level Indoor International Go Kart track in Warrington
Date Thursday 27th March. Arrival Time 19:30.
TeamSport Warrington
Unit 2 Bank Quay Trading Estate
Slutchers Lane
Warrington
Cheshire
WA1 1PJ
To View a computer simulation of the track use the following link:
http://www.team-sport.co.uk/warrington/videos/
UFO Night (You F…Off ) is the very sad night for me Steven Rimmer as I have reached the kicking out age for Round Table.
I enjoy watching motor racing so I thought I would organise a Go Karting event at the fantastic 3 level international Indoor track in Warrington.
I need a minimum number of 12 drivers, but the more the better as we can extend the number of heats if we have over 20 drivers.
I will supply a new trophy to Southport Hesketh RT for what I am hoping will be an annual event for the driver with the fastest lap in addition to the 1st, 2nd & 3rd provided by the host venue.
Need firm bookings ASAP as need to pay before the event.
I am also planning to pay for Half Pizza and a drink per driver at my own cost.
Details pre booked are as follows:-
Premier Exclusive Grand Prix
For 12 – 18 Adult Drivers your best option would be a premier session which
consists of 2 sessions for up to 18 Drivers.
The first session is the qualification which consists of a 15 Minute
Qualification in which all drivers will be on the track competing for the
fastest lap, which will give you a position for the 2nd Session.
The 2nd Session is a 15 Minute Race starting from the grid based on your
qualification order. You will then race for 15 minute minutes to determine
the top 3 winners.
There is then a trophy presentation for the top 3 drivers.
As advised I have given you some discount @ £35.00 per driver, we will
require full payment for the minimum of 12 drivers by Monday 24th February
2014.
Before you arrive
All drivers for our adults karts ( aged 14 years + ) must have an inside leg length of 29 inches respectively measured from the crotch to the base of the heel of the shoe.
All drivers under the age of 16 years old, must be signed in by an accompanying Adult upon arrival over the age of 18.
Due to the popularity of our centres, TeamSport Indoor Karting runs a very tight schedule so as to accommodate as many drivers as possible. It is, therefore, very important that your drivers arrive at least 30 minutes before your scheduled start time. Any drivers arriving after the safety briefing has started may not be allowed to race.
TeamSport Indoor Karting may cancel the event without your consent if any payments are not received by the respective due dates and we reserve the right to amend any of the events without your prior consent.
We recommend drivers wear soft shoes. Trainers are ideal, open toe footwear and high heels are not allowed! Race suits, helmets and gloves are all provided, in a variety of sizes. Please note that drivers who bring their own helmets should be aware that we only accept class A and B helmets, with an appropriate full face visor.
Spectators are very welcome, at no extra charge. We also welcome support gimmicks such as klaxon horns, banners, flags etc – all adding to the fun atmosphere!
Health & Safety
Go-Karting is not recommended for persons with heart problems, epilepsy or other conditions which may be affected by exertion. Particularly tall, short or heavier drivers may have problems fitting into the karts. We recommend a maximum height of 6'4" and a maximum weight of 18 stone.
Under no circumstances are alcohol, drugs or other intoxicating substances allowed on the premises. You will not be allowed to take part in an event if you have, or appear to have, consumed such substances. Under no circumstances are alcohol, drugs or other intoxicating substances allowed on the premises.
Catering
Our Fuel Bar can provide an excellent range of pre-booked food and beverages. Please see the available food options at www.team-sport.co.uk/driver-area/catering/ or call the central booking line for details. Please note that for Health and Safety reasons only food and drink purchased on the premises may be consumed on the premises.iew
Steven Rimmer